Additional Catering Information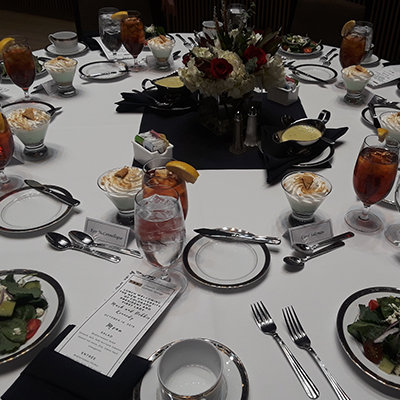 Additional Catering Information
Additional Details
Food is a market commodity. We always use the best products available but we may substitute ingredients to maintain quality standards and pricing.
Service Enhancements
Includes glassware and service only. This service step must be included in the contract language.
Full Bar Glass Service | $1.50 per person
Champagne Service | $1.75 per person
Linens
Linen service prices for standard black and white.
Tablecloths for standard round tables and banquet tables | $6.00 each
Drop cloths | $10.00 each
Napkins | $1.00 each